Premier Tier Customers Never Miss a Minute of Your Favorite Shows on Showtime®
Here's a special offer just for you!*
You can continue enjoying SHOWTIME® at no cost for the month of October and for only $5 per month for the following five months.
At the end of the promotion, SHOWTIME® will only be $11 per month.
SHOWTIME® OFFER
Continue watching critically-acclaimed Original Series like SHAMELESS, HOMELAND, RAY DONOVAN and BILLIONS; Hollywood hit movies like GREEN BOOK, action-packed sports like SHOWTIME CHAMPIONSHIP BOXING® and INSIDE THE NFL™, groundbreaking documentaries, hilarious comedy specials and much more! Sign up today and you can get SHOWTIME® free for one month, then $5 a month for the next 5 months.
Continue watching what you want when you want with SHOWTIME ON DEMAND®; and wherever you want with SHOWTIME ANYTIME® -- FREE with your SHOWTIME® subscription.
Keep SHOWTIME® Now*
Complete this form to sign up for the SHOWTIME® special offer.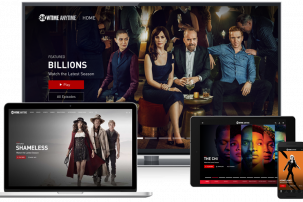 * Offer available to Premiere Tier Customers only. Offer expires 10/1/19. Premier Tier Special Offer: SHOWTIME free for the month of October 2019, a value of $11. SHOWTIME $5 reduced rate beginning November 1, 2019 and ending March 31, 2020. New SHOWTIME standard rates of $11 per month apply beginning April 1, 2020.
SHOWTIME and related marks are trademarks of Showtime Networks Inc., a CBS Company. You must be a subscriber of SHOWTIME to get SHOWTIME ON DEMAND and SHOWTIME ANYTIME. Shameless © Warner Bros. Entertainment Inc. All rights reserved. Billions® © Showtime Networks Inc. All rights reserved. Homeland © Twentieth Century Fox Film Corporation. All rights reserved. Ray Donovan © Showtime Networks Inc. All rights reserved. Inside The NFL™ © 2019 NFL Productions LLC. All NFL-related names, marks, and logos are trademarks of the National Football League. All rights reserved. Green Book © 2018 STORYTELLER DISTRIBUTION CO., LLC.