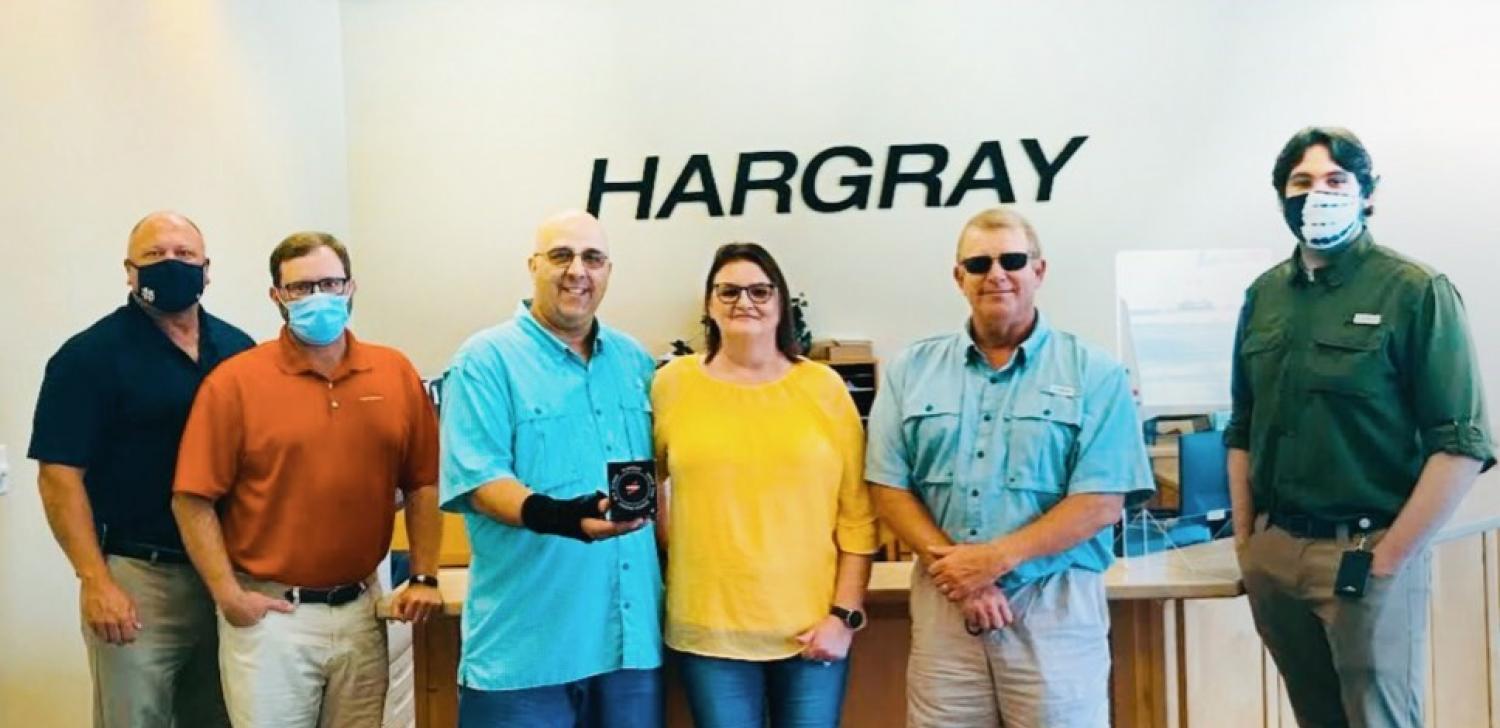 Celebrate your hero!
To celebrate everyday heroes, Hargray asked the people in the communities they serve to nominate their hero for a chance to win one of three exciting prizes: a tandem Sit-On-Top Kayak, an Xbox One ®, and a G-Shock ® watch.
We received many heartwarming submissions with nominations for caretakers, veterans, parents, and others who, without hesitation, do what they do because of the love they have for those whom they serve.
Winner Bruce Knowles of Houston County, Georgia, was selected as one of three winners for Hargray's Heroes Sweepstakes. We received Bruce's nomination from his brother, Mike Knowles, who made it clear that Bruce is much more than an everyday hero. Bruce Knowles is the epitome of a great soldier and an outstanding public servant. Bruce served in the army and fought in several conflicts, including the Gulf War - resulting in a fully disabled retirement and ongoing suffering of PTSD and chronic physical injuries. The Hargray team in Perry, GA, was honored to meet Bruce and award him with his prize, a CASIO G-Shock® watch. Bruce is a true American Hero. Bruce was thrilled to receive his new watch as a small token of appreciation for the sacrifices and the price he continues to pay for the USA.
Superstar mother Jesse Davidson nominated her young sons, Bob and brother Jason, for their tireless help after their sister Elizabeth was diagnosed with cancer and underwent treatment. Bob and Jason received a new Xbox One after being named Hargray Heroes Sweepstakes winners Monday. The Hargray team in Beaufort, including Pat Morgan and Jason Carnes, was touched by the family's story and thrilled to reward the children for their bravery and maturity. Both Jesse Davidson and her husband Walter are U.S. Navy veterans.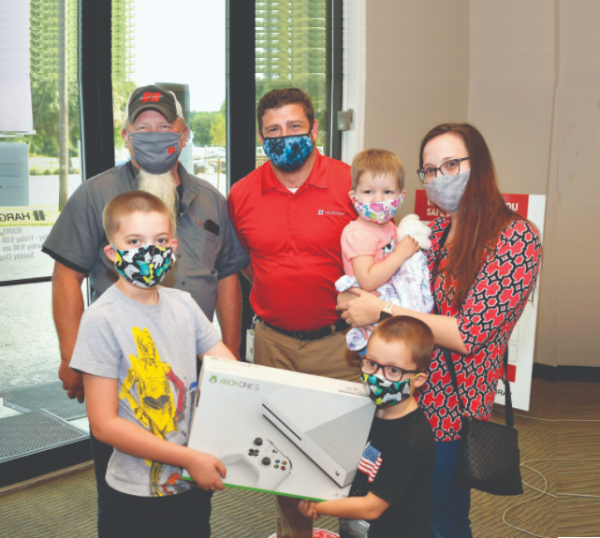 Marine corps veteran, Patrick Odell, was nominated by his wife Kimberly. The Odell's won a Tandem Kayak from Higher Ground Outfitters in Beaufort, SC. Patrick Odell is a 21-year veteran of the U.S. Marines and, according to his wife, has been deployed for 16 years, eight months during that time.
To everyone who entered the Hargray Heroes Sweepstakes, thank you. We have so many inspirational members of our communities. Please follow us on Facebook to learn about upcoming sweepstakes.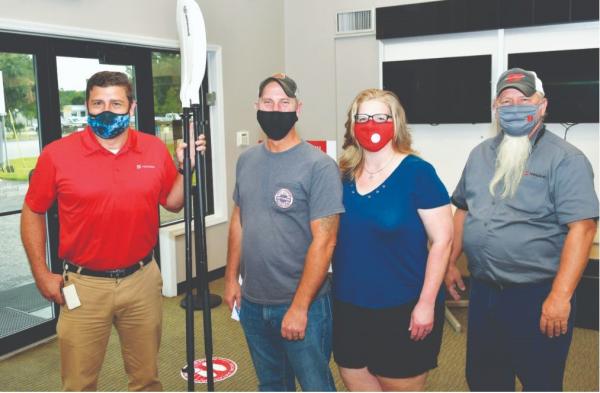 Hargray proudly supports our nation's military and offers military discounts for active military members, both new and existing customers. To view details of the Military offer, visit https://www.hargray.com/military-internet-offer
Heroes at Hargray is a program that offers paid internships of up to one year to provide transitioning military personnel with vocational training in the telecommunications industry and re-acclimate them to the civilian workplace. To learn more about Heroes at Hargray, visit https://www.hargray.com/about-hargray/heroes-hargray.