Wall to Wall Wi-Fi
Looking for seamless wifi coverage throughout your home?

Then Hargray's Wall to Wall experience is for you.
Hargray Wall to Wall Wi-Fi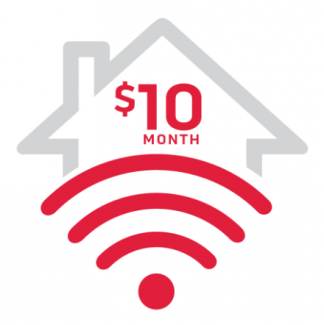 A multi-room Wi-Fi system specifically designed to give you seamless coverage throughout your home.
COMPLETE COVERAGE – The Wall to Wall Wi-Fi access points are designed to work with your modem to bring the full power of your Hargray Internet service to every inch of your home. The perfect solution for homes that are 1200+ sq. ft. or have more than one story.
WALL TO WALL – Provides two or more Wi-Fi access points in your home to provide great coverage and performance where you want it.
PROFESSIONAL INSTALL– Our technicians will evaluate your home and customize your Wi-Fi experience to fit your family's needs.
*$10 per month for two access points when bundled with Hargray Internet plan, additional plans available.
Get Started Today!
Complete the form below and a Hargray representative will be in touch within 24 hours.
Please complete all fields below.