High Speed Internet
Fast and reliable, with plans built for your business.
Choose the speed you need to maximize business productivity, with local service professionals here for your communications and data needs. And with speeds up to 10 Gbps, you'll find Internet service you'll never outgrow.
Innovative Solutions Designed for Your Business
Hargray understands that every business is unique. That's why we have crafted customized solutions for thousands of businesses throughout the southeast. Whether you are a small business looking for affordable bundled services or enterprise seeking connectivity and a full suite of managed IT services, Hargray can customize the solution that works best for your business.
---
What to Expect During Your Consultation
We'll conduct a complementary analysis to better understand your business needs and identify technology gaps.
We'll then provide a comprehensive recommendation based on your identified needs.
The Hargray team will partner with your business to implement a customized, scalable solution and provide ongoing local support.
Request a Consultation
We want to help you find a solution that fits your business. Submit the form below and a Hargray Solutions Consultant will contact you about your free service recommendation.
Choose the Internet service that's right for your business
As you consider business Internet, you'll want to think through which type of service is right for your unique business needs.
Asymmetrical High Speed Internet
Hargray's Asymmetrical High-Speed Internet is a cost-effective solution for smaller businesses that often need faster download than upload speeds.
Download speeds up to 1 Gbps
Wi-Fi included
Static IP available
Technical support
Symmetrical High Speed Internet
Businesses that also require super fast upload speeds will prefer Symmetrical High-Speed Internet service to support their business needs. This dedicated connection enables equally fast speeds in both directions, perfect for businesses with many connected devices and requiring fast data upload speed for large files, video conferencing, cloud-based applications or multiple VPN users connecting to your business.
Up to 10 Gbps symmetrical speeds available
Greater capacity for sending enormous files
Higher quality connection
Which Is Best for Your Business?
Symmetrical connections are always best. But they may be more than your business needs today. If you have remote workers on a VPN or use cloud-based applications critical to your business success, the symmetrical connection will be your best bet.
An asymmetrical connection may be more suitable for you today if you are trying to control costs and your business needs fast download speed but doesn't upload a lot of files, use video conferencing or need to be constantly connected to business-critical applications.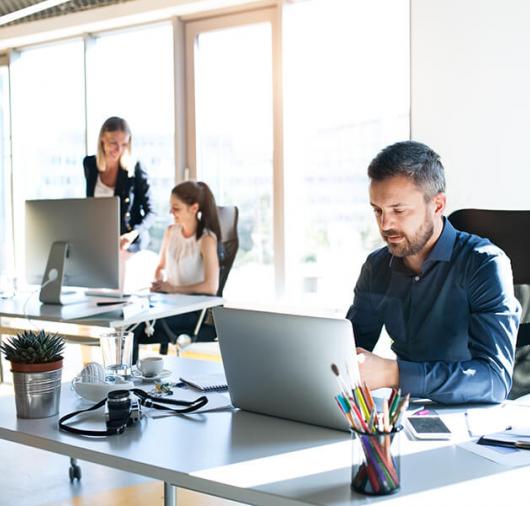 Smart Internet Suite
Complete your Business Internet service with Smart Internet Suite from Hargray.
Advanced Firewall and Malware Protection
Network Redundancy
Improve Productivity by Prioritizing Critical Applications
Enterprise Grade Service at a Small Business Price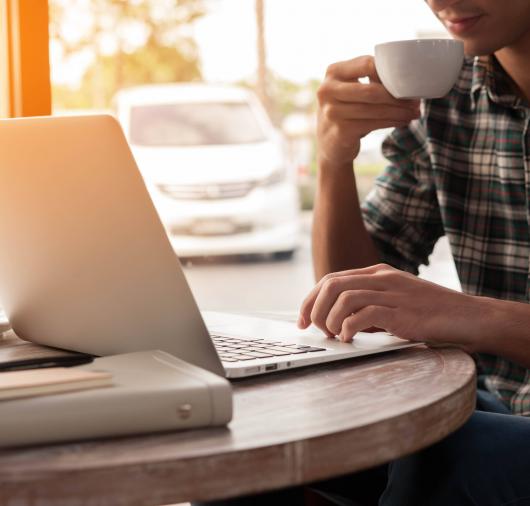 Managed Wi-Fi Solutions
Your business's guests, customers, and employees want to stay connected wherever they are. With Managed Wi-Fi Solutions from Hargray, they'll appreciate the fact that you've got them covered. Give them secure Wi-Fi Internet access and maintain a secure environment for the rest of your business. With a turnkey solution from Hargray, whether it's a small or large venue with indoor and/or outdoor installations, it's easy to deliver a reliable Wi-Fi experience. Whether you need one or hundreds of access points, we can engineer the optimal solution that works for you and your customers.