The Hargray Economic
Stimulus Plan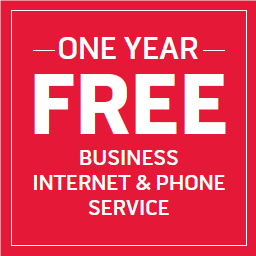 When local businesses succeed, the whole region benefits. That's why Hargray Fiber has committed unprecedented resources to support small businesses in our communities with The Hargray Economic Stimulus Plan.
We're making 2021 the year of the local business, and doing our part to keep your employees seamlessly connected to each other and to the world.
For a limited time, new business customers in select Hargray Fiber communities receive up to 12 free months of service with select term agreements. See your Hargray Fiber representative for details and eligibility.
Find out now if your business is eligible for a FREE YEAR of internet and voice services from Hargray Fiber.
Call 866-638-4407