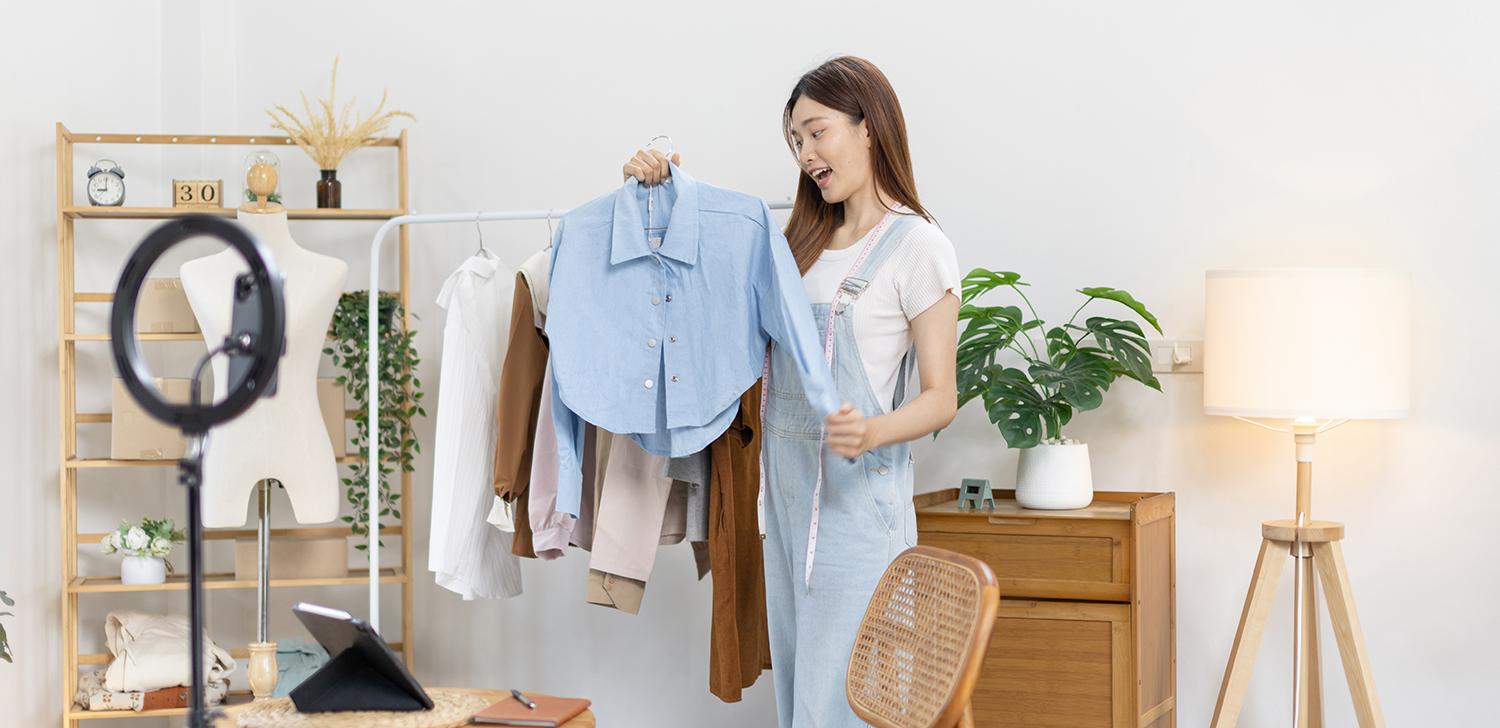 Why Your Small Business Needs Short Videos
Short-form videos can be an effective marketing tool for small businesses looking for new ways to make their content stand out on social media.
"Videos are a great way to engage users and provide them with information in an easily digestible format," says digital marketing consultant Shane Barker in a recent Forbes Council post. "You can make videos more interactive by adding calls-to-action (CTAs) or questions to them."
According to marketing data (and TikTok), short videos have become the most popular social media content.
Most consumers (66 percent) told a survey by Sprout Social that short-form video is the most engaging type of in-feed social media.
"Our data showed consumers find short-form videos 2.5 times more engaging than long-form ones," says Sprout Social in a post on its website.
Short-form video is seen to generate the most engagement for in-feed content, according to the post, dfollowed by live video and image.
Additionally, according to the survey, 51% of consumers want brands to promote their goods or services in social media postings; 39% indicated they want to see customer reviews or product demonstrations; and 34% prefer less-produced videos and posts that show a company's personality.
Specific to TikTok
Forty-four percent of TikTok users claimed they found something on the platform and went out and bought it right away, reports TikTok's Global Retail Path To Purchase Study.
As more and more small businesses in America use TikTok to give us a joyful, authentic look inside their world, their client bases expand, they hire more staff members, and their businesses expand as a result, says Sofia Hernandez, the company's global head of business marketing for TikTok, in a Fast Company article by Danica Lo.
According to the TikTok retail study, the platform's continuous loop, which has no beginning or end, permits brands to forge deeper connections with customers, leading to communities of brand enthusiasts, repeat business, and higher spending.
Creating Short Videos
A short-form video for Facebook and Twitter should be 2-3 minutes at the most, advises a Sprout Social post about video marketing strategy.
Although the old upper limit of 15 seconds is still frequently a decent length to aim for, Instagram only permits videos to be up to one minute long, explains Jamia Kenan, a content specialist for Sprout Social.
Make It Engaging
Aim for eye-catching and engaging if you want users actually to stop and watch your short-form video.
"If your video's not engaging in the first few seconds, your social media followers are likely to keep right on scrolling," says a post by the video creation platform Biteable. "Add an eye-catching title card and aim to grab viewers' attention in the first 3 seconds."
How to Start
Suppose you're looking to create a short-form video on TikTok or Instagram. In that case, you'll see that both allow you to add videos from your camera roll or record a new one, says Jacqueline Zote via a Sprout Social post about making a TikTok video.
Both platforms include tools for editing your video, such as the ability to add effects and audio, the post added.
Getting started with making a TikTok video shouldn't be difficult if you're comfortable with Instagram Reels, Zote writes.
Choose the video length for a TikTok video from the scrollbar located above the record button, she instructs.
"The app has since updated its recording option to allow up to 60 seconds of video," Zotes says, adding that you can record up to 15 seconds of video by default. "This will combine four 15-second videos into a longer 60-second video."
You can pick sounds from TikTok's audio collection, she explains. To begin your recording, Zotes writes, click the red record button at the end of the screen.
"You can also join multiple clips together so they follow a coherent sequence. Just hit the record button again to start a new clip," Zote writes.
Further, look for other options to customize your video on the platform you're creating. On TikTok, for example, you'll see tools to add personalization such as text, stickers, voiceovers, filters, voice effects, captions, and effects to the video, says the Sprout Social post.