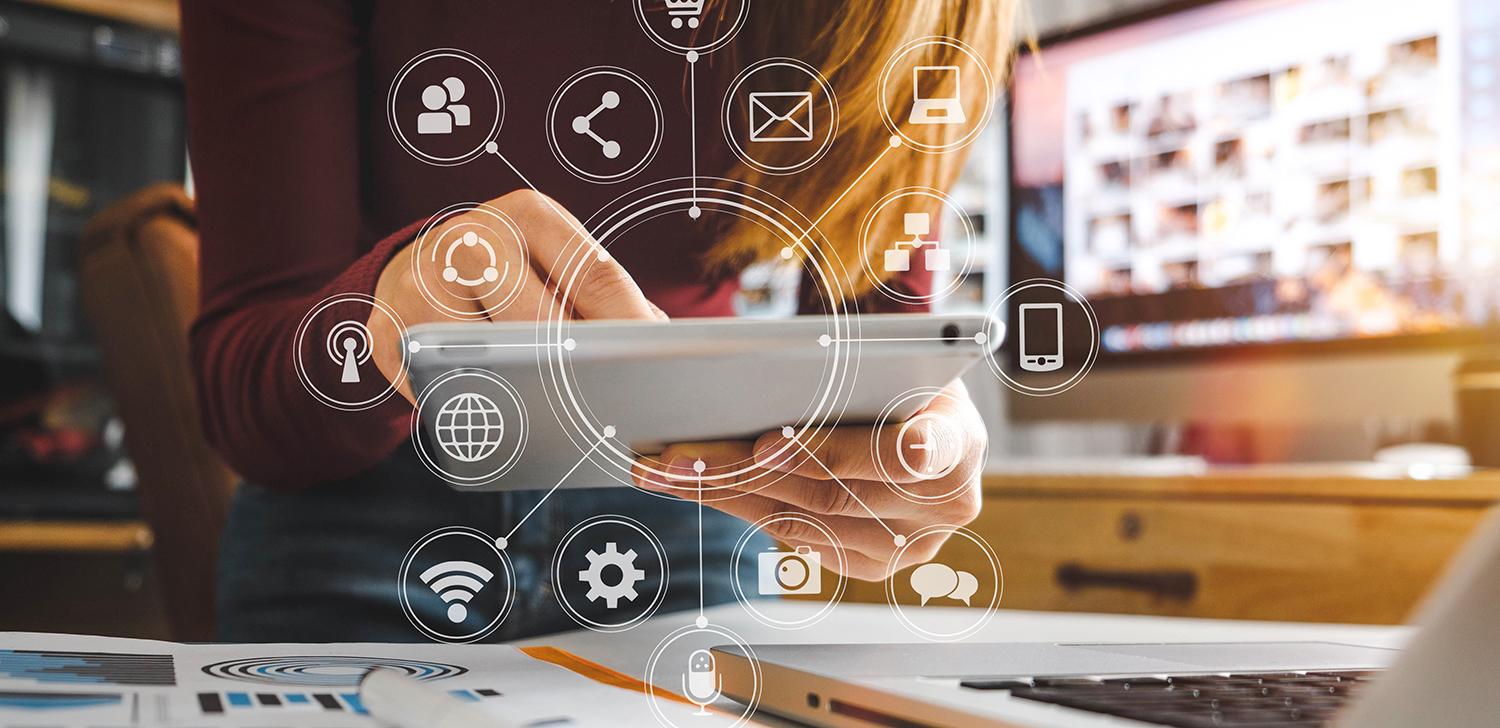 What Your Digital Marketing Strategy Should Look Like
Identifying the best digital marketing strategy can be challenging for small business owners. While the options are seemingly endless, there are often limitations when it comes to budgets.
Here's some advice to help guide your digital marketing efforts and bring more customers to your business.
Make brand-building a top goal. Any digital marketing strategy should focus on building your company's brand.
"Search engines prefer to rank brands. Brands have trust," says entrepreneur Neil Patel, CMO of NP Digital, in an interview with Kathy Caprino posted on Forbes.
It's the trust that makes people want to click on whatever you're posting.
"User experience will win -- If you want to rank at the top you have to figure out how to give users what they want as quickly as possible," advises Patel in the post.
A recent study released by Top Design Firms found that almost half (49%) of small businesses are advancing their social media marketing efforts.
In the survey of 1,000 small business owners and managers, building brand awareness and increasing web traffic was cited as the most important goals (19 percent each) in digital marketing efforts, according to a press release from Top Design Firms, an international directory of design, marketing, and development companies.
Let customer feedback guide you. The importance of listening to customers can never be overstated.
Understanding your customer is the best way to improve your products or services and marketing efforts.
Use customer feedback to help adjust your digital marketing strategies, says Patel, who co-founded NP Digital, a marketing agency that serves start-ups, small businesses, and publicly traded companies to help them drive more traffic, sales, and leads.
Keep looking for new approaches. Large and small companies may have differing budgets, but they share similarities in digital marketing strategies, according to Patel.
In the Forbes blog, he notes that larger companies spend more money on digital marketing than their smaller counterparts because they have a bigger market to cover than small businesses.
That said, every business is working on ways to reach more people through their digital marketing efforts and to do so, they must identify and try new approaches if they want to be successful.
"There is no one solution that fits any business," Patel says in the interview, also posted on Forbes. "Testing and experimentation is the best way to figure out what works for your business."
Patel's advice: Use an "omnichannel" approach to digital marketing.
"To achieve this, you will have to use multiple marketing channels, such as email marketing, social media marketing, SEO, ads, content marketing and even channels like text messaging and push notifications," he adds.
Continue SEO efforts. One of the most effective and popular digital marketing tools is SEO, used to optimize your website for Google and other search engines.
Businesses that use SEO can improve their website's ranking in search results and attract more visitors.
According to the Forbes post, it's important to be consistent in your SEO efforts.
"You can't just do a bit and expect to do well in the long run," Patel says. "You have to do it for a long time and leverage all of the main factors for both on and off page SEO."
PPC is another vital tool. Using PPC or Pay-Per-Click can help your business attract more "qualified traffic" to your website because you can target your ads to show up for specific keywords.
But an essential element of PPC: no matter how many times people see it, you only pay if someone clicks on it.
"You get more qualified leads with this type of strategy because you know that when someone clicks on your ad," says a blog by the American Marketing Association. "Something in it encouraged them to learn more about your business."
In the post, the AMA says PPC and SEO strategies can work together to increase traffic and generate more business.