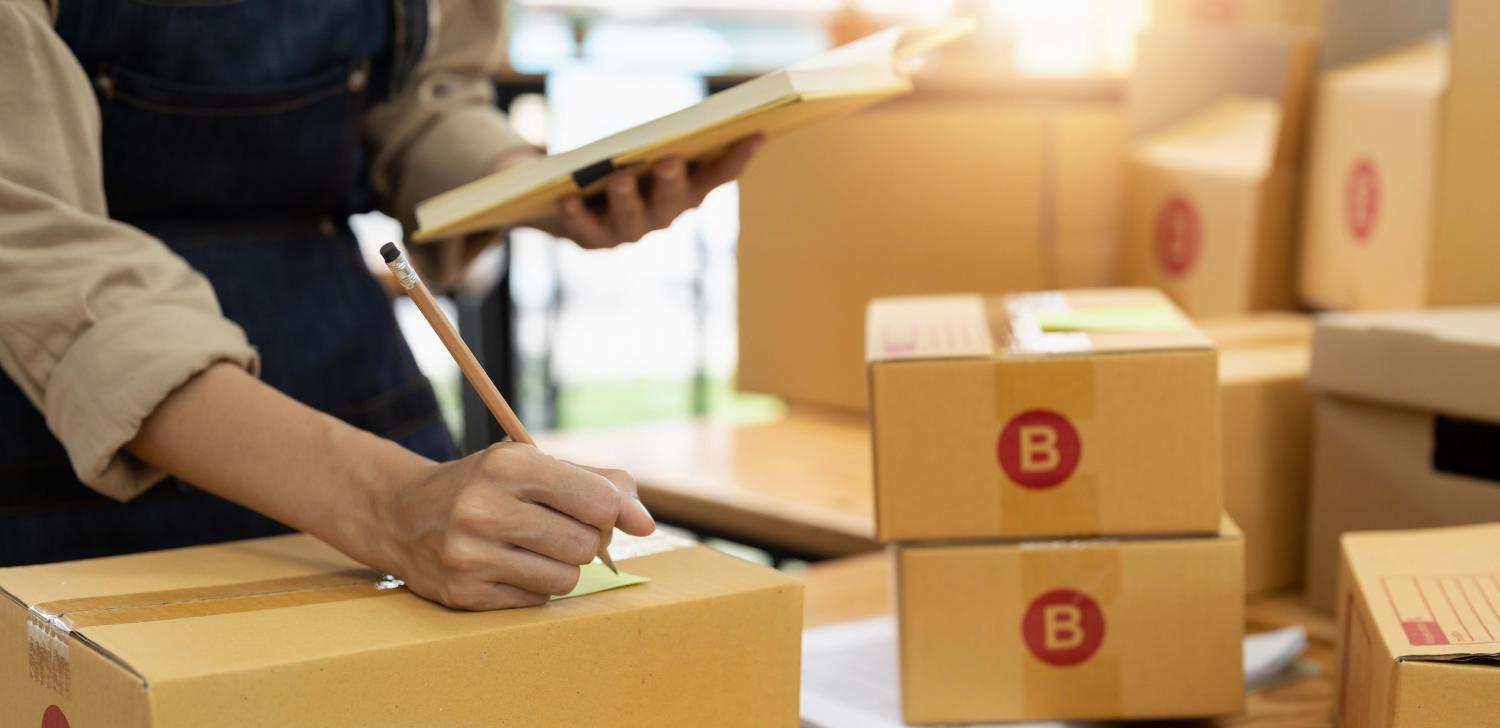 Retail Trends to Watch For This Holiday Season
As small businesses anticipate their busy 2022 retail holiday season, they're looking at everything from inventory and pricing to promotions and delivery strategies as they work on ways to best align with the latest shopping trends and consumers.
Retailers are busy planning for an early shopping season, as Salesforce research shows that 42 percent more people globally and 37 percent more Americans intend to start their holiday shopping earlier this year.
"While shopping sprees leading up to Black Friday happened before 2020, more and more shoppers bought in early November over the last two years due to inventory and supply chain issues," writes Caila Schwartz, Salesforce's director of consumer insights and strategy for retail and consumer goods, in a post on the company's website.
However, Schwartz added, inflation will be the primary driver of early purchases this year, and shoppers will want to buy their holiday presents before the cost increases significantly.
The head of Industry, Retail, Fashion, and Luxury for Meta, Karin Tracy, in an article for AdWeek, advised the importance of starting the deep discounts and heavy promotion sales season sooner, reaching customers over an extended period rather than only during the mega-sales.
A survey cited in the AdWeek post indicates online discovery drives in-store traffic and purchases, with 70 percent of shoppers saying they purchased a product in-store after discovering it on Facebook or Instagram, and 42 percent said they did so after seeing a product on YouTube.
Longer and Flatter
This holiday season is expected to be "longer and flatter," with less intense spending during the "Cyber Five period," according to Insider Intelligence.
According to a report by Insider Intelligence, the previous holiday season had the highest retail growth in more than 20 years, driven by strong e-commerce growth and resurgent brick-and-mortar sales.
The report adds that the holiday promotional calendar will see long-term shifts as a result of two seasons of pandemic-driven purchasing, altering consumers' expectations around the optimal times to shop.
Entrepreneur and executive coach Rhett Powers agreed in a post for Forbes, stating that retailers need to be ready for a longer e-commerce-led holiday period.
While the largest promotions will continue to happen during the Thanksgiving weekend, Powers added that the amount being spent will change.
Between Thanksgiving Day and Cyber Monday last year, retailers brought in $33.9 billion in online sales, a year-over-year decline of 1.4 percent, the Forbes blog says. "Yet, at the same time, retail sales were higher than they were in 2020, up 17% in November and December 2021," he says.
Shipping Options
Maria Haggerty, CEO of Dotcom Distribution, says small businesses can help improve holiday sales by re-evaluating their free shipping thresholds.
"Unless you're a huge retailer, absorbing all your customers' shipping costs is neither realistic nor advisable," Haggerty writes in a post for Inc.
"That's why implementing a free shipping threshold has become standard practice in e-commerce ‒ it's sustainable for most businesses and, when done right, mutually beneficial."
Sixty-seven percent of consumers in a Dotcom Distribution survey, she says, reported adding more items to their online shopping carts to qualify for free shipping.
"Look at any recent study and you'll find similar results," Haggerty writes. "Setting a free shipping threshold isn't a matter of gaining a competitive edge but rather keeping your business in the game."