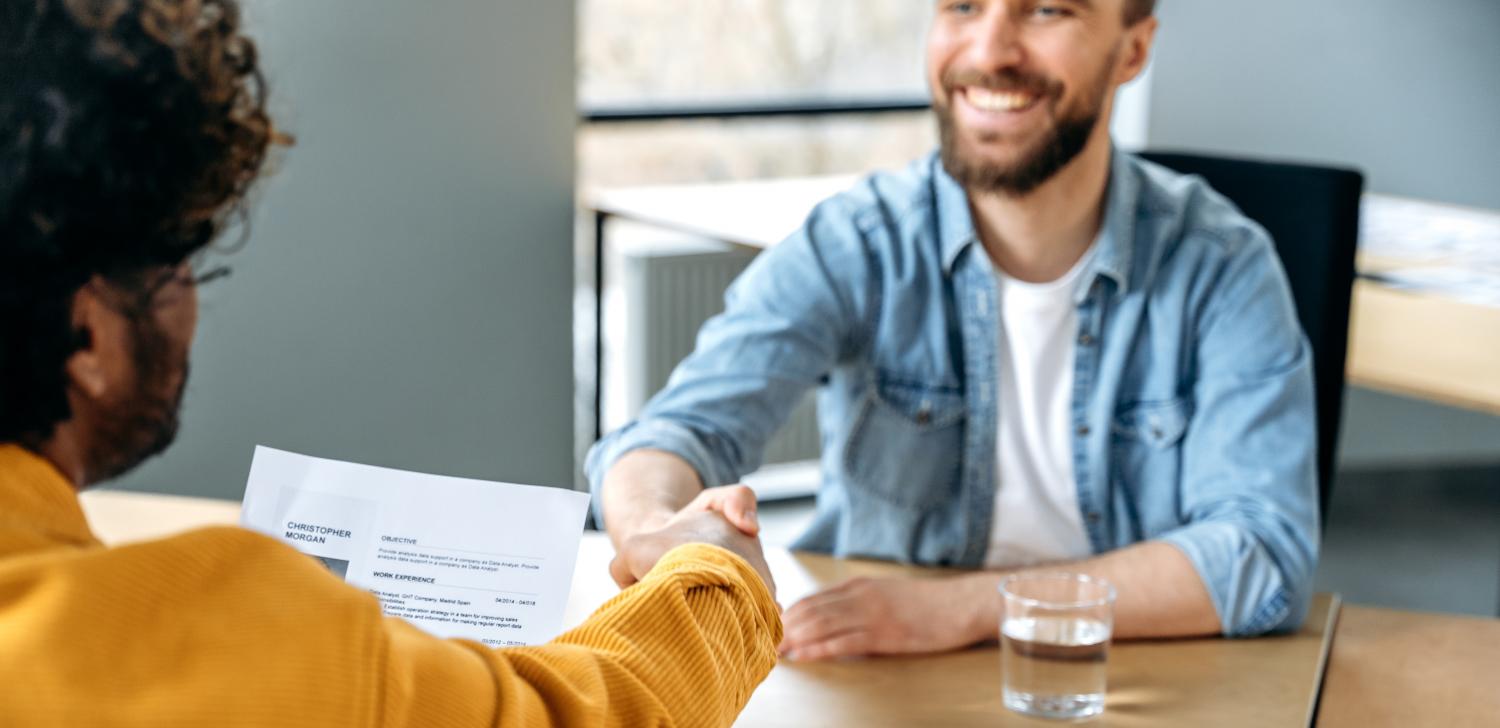 Help Wanted: How to Find Qualified Staff
Help Wanted: How to Find Qualified Staff
A shift in worker priorities and a tight labor market continue to influence how small businesses find and attract workers to fill job openings.
More than 40 percent (44%) of small business owners reported job openings they could not fill in May, down one point from the month before but still 20 points higher than the 49-year average reading, according to a survey in June by the National Federal of Independent Business (NFIB).
The percentage of owners reporting labor quality as their top small business operating problem remains at 24 percent, according to the NFIB Monthly Jobs Report, which surveyed a random sample of 10,000 small-business owners/members.
"The labor force participation rate remains below pre-COVID levels, which is contributing to the shortage of workers available to fill open positions," said NFIB Chief Economist Bill Dunkelberg.
"Small businesses have a record high level of job openings currently and are working hard to fill their open positions."
If you're looking for candidates to fill your job openings, here are the latest tips as extracted from data, recruitment experts, and small business owners.
Leverage Referrals
Don't forget how vital referrals can be for recruiting candidates, including tapping your current workers for ideas.
Ensure your current staff is aware of job openings so they can help in your search, advises HR consultant Kaylyn McKenna in an article for Business Management Daily.
"They may know someone, such as a former coworker or classmate, that would be a good fit for the role," she writes.
If feasible, you could even tie some incentive for employee referrals, such as a small monetary bonus, adds McKenna.
Shift Your Thinking & Search
As you recruit, be open to different types of candidates, perhaps outside your usual "box" or stereotype for who is "qualified" to work at your small business.
For example, don't overlook the potential of "alternative" candidates — people who may not have the exact skills and experience you typically seek. Consider giving more weight to someone's enthusiasm or willingness to learn on the job vs. limiting your view to their lack of experience in the industry or similar jobs.
Also, expand your search for candidates — widen your recruitment efforts to the local community or junior college, posting openings on their job boards or talking with their career centers.
Keep It Positive
When it comes to successful recruitment, you want to work on making every step of the hiring process a positive experience for a candidate.
Remember that job-seekers have options and may have different priorities than in years past — they are assessing whether they want you as their next employer.
Try to make every interaction with a candidate
— whether with you and employees
— as pleasant and smooth sailing as possible.
One example is ensuring you have reliable internet to avoid connectivity issues during the recruitment process. Lagging connectivity and/or subpar Wi-Fi at your business could raise a red flag to that candidate on the type of employer you are or would be. Get high-speed business internet that supports your hiring efforts.
Use Social Media/Your Website
While LinkedIn is a known site for candidates, it's also important to post your openings on other platforms such as Instagram, Facebook, or TikTok — you'll get seen by more people and expand your potential labor pool.
Post job openings on the social media sites where you have a strong following because the people who follow your pages are already fans of your brand or product advises McKenna in the Business Management Daily post.
"This makes them more likely to be interested in working with you. Plus, you want prospective employees to be excited about your product, so you will likely find some of the best candidates within your current fanbase."
Also, use your social media profiles to show the type of employer you are — highlight your community partnerships and workplace culture and employee benefits like flexibility and training.
The same goes for what you're posting on your business website. "Most job searches happen online, so make sure your company's online presence is strong," writes HR consultant Susan Stein in an American Express' Trends and Insights.
She recommends posting your job openings on your careers page and use your website to show other aspects of the company culture that make your business a great place to work.