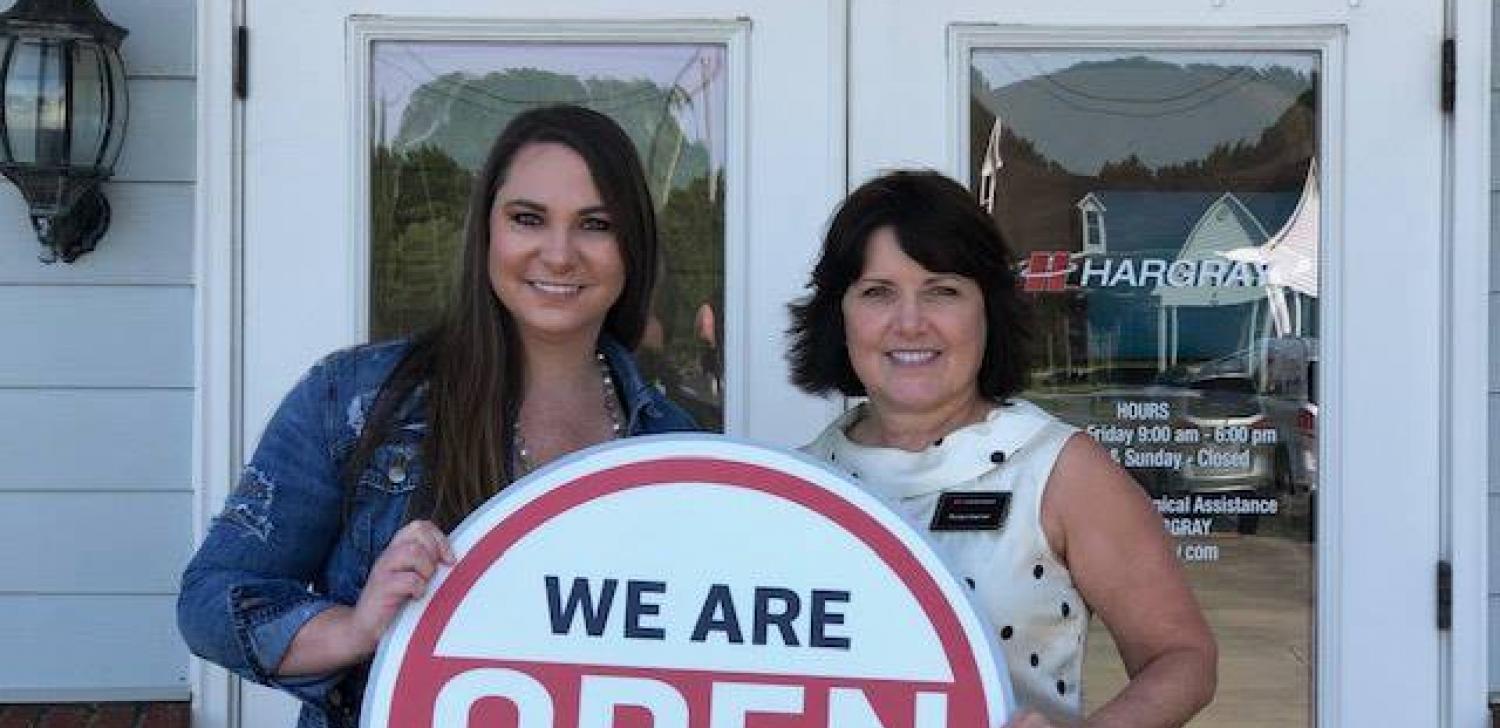 Hello, Lake Oconee! Your Hargray Community Engagement Center is here for you!
We are excited to welcome you back to our Lake Oconee Community Engagement Center. Our colleagues are trained to demonstrate new ways to enjoy home technology, answer questions about streaming, or review your service package to ensure you always have the best products to meet your needs at the best value.
Meet the team!
The Lake Oconee team is filled with welcoming faces ready to support you!
Pictured above left to right: Customer Service Reps, Randi Gibson and Roslyn Garner.
"We are very excited to welcome you back to our center. We have COVID safety measures in place and a friendly, knowledgeable staff to safely demonstrate our services and connected devices. If you're looking to learn more about our suite of Hargray services, come visit our team!" Says Hargray General Manager, Chris Lyons.
The Lake Oconee team is at your service whenever you need them
The Community Engagement Center is a great place to learn about Hargray products, see demonstrations on devices and get answers to tech-related questions. We are your go-to connected technology partner!
Visit our Lake Oconee Community Engagement Center!
Address: 865 Harmony Road, Eatonton
Hours: Tuesday -Friday 9am - 6pm, Saturday 8-noon
We are here for you
Our purpose is to empower people and communities to connect and thrive.  While this past year has been challenging in many ways, coming together to support small businesses, families, students, seniors, and organizations is what community is all about.
Thank you for welcoming us into your home and for your continued trust.