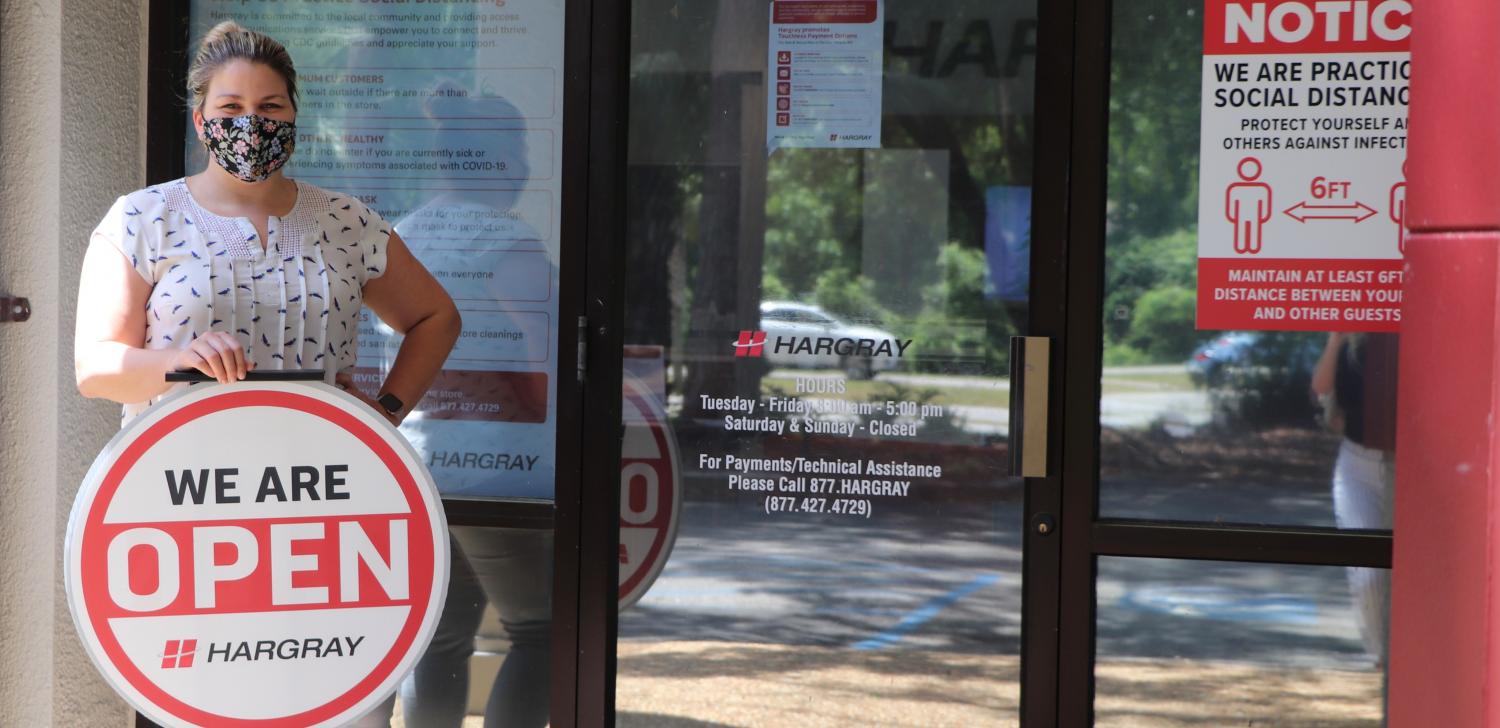 Hello, Hilton Head! Your Hargray Community Engagement Center is here for you!
We are excited to welcome you back to our Hilton Head Community Engagement Center. Our colleagues are trained to demonstrate new ways to enjoy home technology, answer questions about streaming, or review your service package to ensure you always have the best products to meet your needs at the best value.
Meet the team!
The Hilton Head team is filled with friendly faces ready to support you!
Pictured above: Erica Pepper, Strategic Community & Dev Relations Manager and Brian Rickett, Retail Representative.
"We are super excited to welcome you back to our center. We have COVID safety measures in place to safely demonstrate products and connected devices. If you're looking to learn more about Hargray services and connected devices, come visit our team!" Says Hargray General Manager, Jason Carnes.​​​​​
The Hilton Head team is at your service whenever you need them
The Community Engagement Center is a great place to learn about Hargray products, see demonstrations on devices and get answers to tech-related questions. We are your go-to connected technology partner! Local organizations can contact Erica Pepper, Community Manager, by email [email protected] to schedule and reserve the Community Room meeting space. Currently groups are limited to 10 people and masks are required. There is a TV in the room for presenting and video conferencing.
Visit our Hilton Head Island Community Engagement Center!
Address: 862-A William Hilton Parkway, Hilton Head Island, SC, 29928
Phone: 843-341-1501
Hours: Tuesday-Friday 8am-5pm
We are here for you
Our purpose is to empower people and communities to connect and thrive. While this past year has been challenging in many ways, coming together to support small businesses, families, students, seniors, and organizations is what community is all about.
Thank you for welcoming us into your home and for your continued trust.