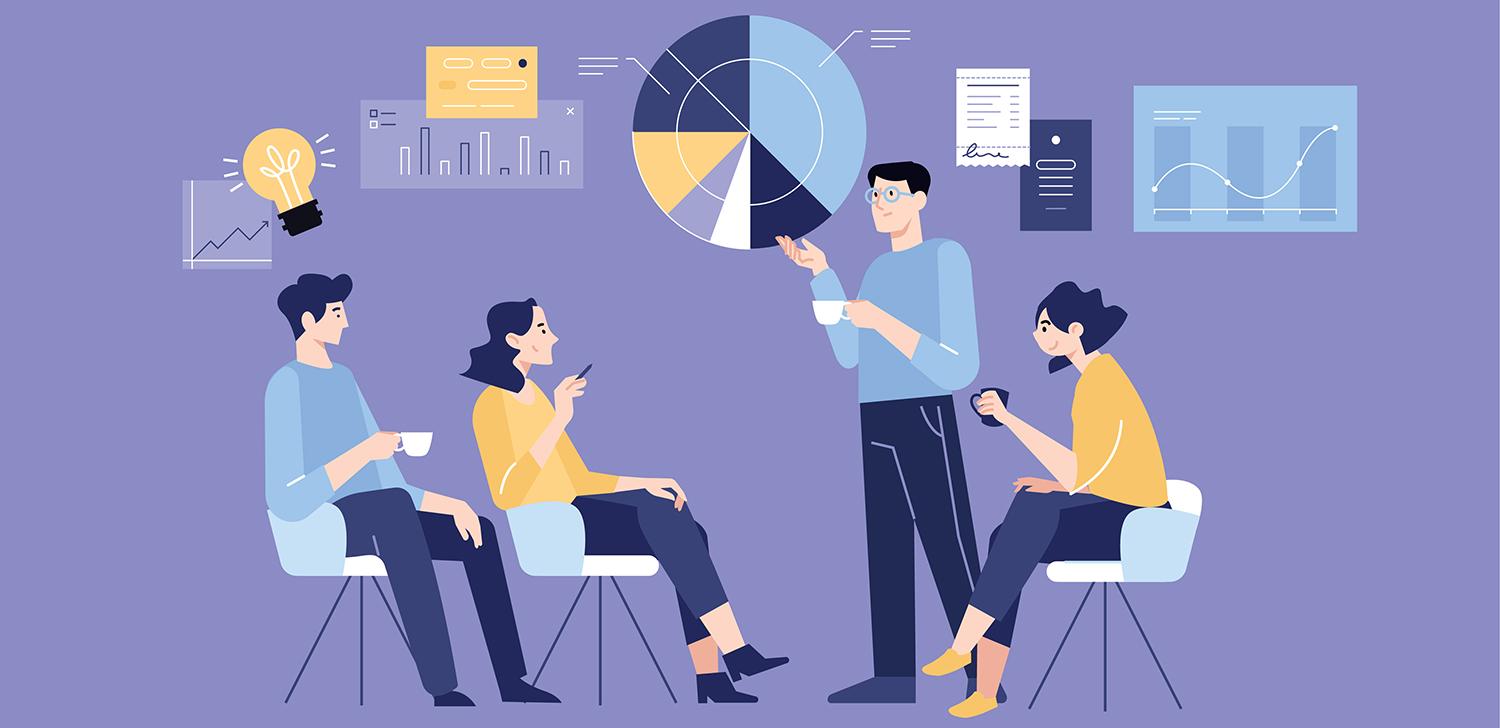 Big Marketing Ideas for Retail that Work for Your Small Business
If you're a retailer, you'll want to see the latest ideas from marketing and industry professionals on raising brand awareness for your small business.
Be data-driven. This big retailer trend can also help small businesses become more agile and responsive to their customers.
Having the right data enable you to better serve your customers, says Constant Contact marketing exec Jerry Jao.
Learning through data leads to more effective communication, better relationships, genuine excitement, and buying offline, Jao writes in an article for Inc. magazine.
There's a trend of data-driven marketing among all businesses, including small and medium businesses, according to research firm McKinsey & Co.
In a post on its website, a number of companies are embracing the vast information data can provide instead of "stepping back from precision marketing," says McKinsey & Co.
Email is among the popular data-driven marketing tactics for tracking consumer behavior.
Research from Constant Contact, according to the Inc. post, says 34 percent of consumers cited email as the most helpful method of communication to receive from a small business when they are considering a purchase.
Businesses are becoming more interested in reaching their customers directly by keeping a track of their behavior, making them less reliant on other sources, writes Jao.
"This way as things continue to change (and they will) businesses won't be at the whim of an algorithm but rather they'll have first-party data they'll be able to use to uncover new opportunities."
Answer with more tech. Some retailers, including restaurants, are responding to the labor shortage with new technology.
According to respondents in a survey by Square and Wakefield Research, retailers are finding opportunities through omnichannel technology and automated tools.
"Streamlining efficiencies for tasks like tracking orders, managing customer loyalty programs, and communicating with customers are the top three areas where retailers say automated technology will help fill staffing gaps," says a post by Square.
The blog recommended retailers to invest in automated software or consider upgrading their current systems in anticipation of the evolving needs in talent acquisition.
In a story posted by CNBC, Sam Zietz, chief executive officer of Grubbrr, pointed to restaurants being known as "laggards" when it comes to technology."
"And they've done this predominantly because they've had access to extremely low labor costs," he says in the CNBC story by Ellen Sheng.
According to the story, seven in 10 restaurant operators told a National Restaurant Association survey that they currently don't have enough employees to support customer demand.
One response is food service automation, such as free-standing kiosks.
A result of the past two years is the rise of self-ordering kiosks, which coincides with the increase in contactless ordering and automation due to hiring shortages and COVID-19-related worries, writes Annie Cheng, a food systems researcher in a blog for Emerging.
"Kiosks can accurately process and queue orders for restaurant workers to prepare without the need to man a front-of-house responsibility," says Cheng.
Further, she writes, these kiosk platforms are easily customizable, providing an opportunity for customers to sign in for loyalty points, order add-ons or promote a daily special.
Besides 21 percent in order size increase from customers, there were nearly 1.5 times more items in their carts from using self-service kiosks, compared to cashier terminals, according to an Appetize case study cited in the post.
Up-think packaging. Minimal packaging works - your end goal will always be to protect whatever's inside. Further, some consumers will look at your attention to the environment.
But is there more your small business should do in terms of packaging?
Yes indeed, says Jerry Jao, senior vice president of advanced marketing and e-commerce at Constant Contact.
Food and CPG brands that sell to consumers directly need to pay more attention to packing as it can lead to more sales and repeat customers, Jao writes in an article for Inc. magazine.
"Brand packaging can tell your story and create a memorable experience - one that doesn't have to be expensive," he says.
Unique unboxing experiences is an opportunity to showcase a brand's visual identity and product quality, Jao says.
Research from Dot.com says ​​40 percent of consumers share photos of products they perceive to have unique and appealing packaging, according to the Inc. post.
"Investing in not only the logistics to ensure products arrive in perfect condition but also quality packaging materials that communicate the brand ethos, will result in a more memorable experience for the customer," Jao says.