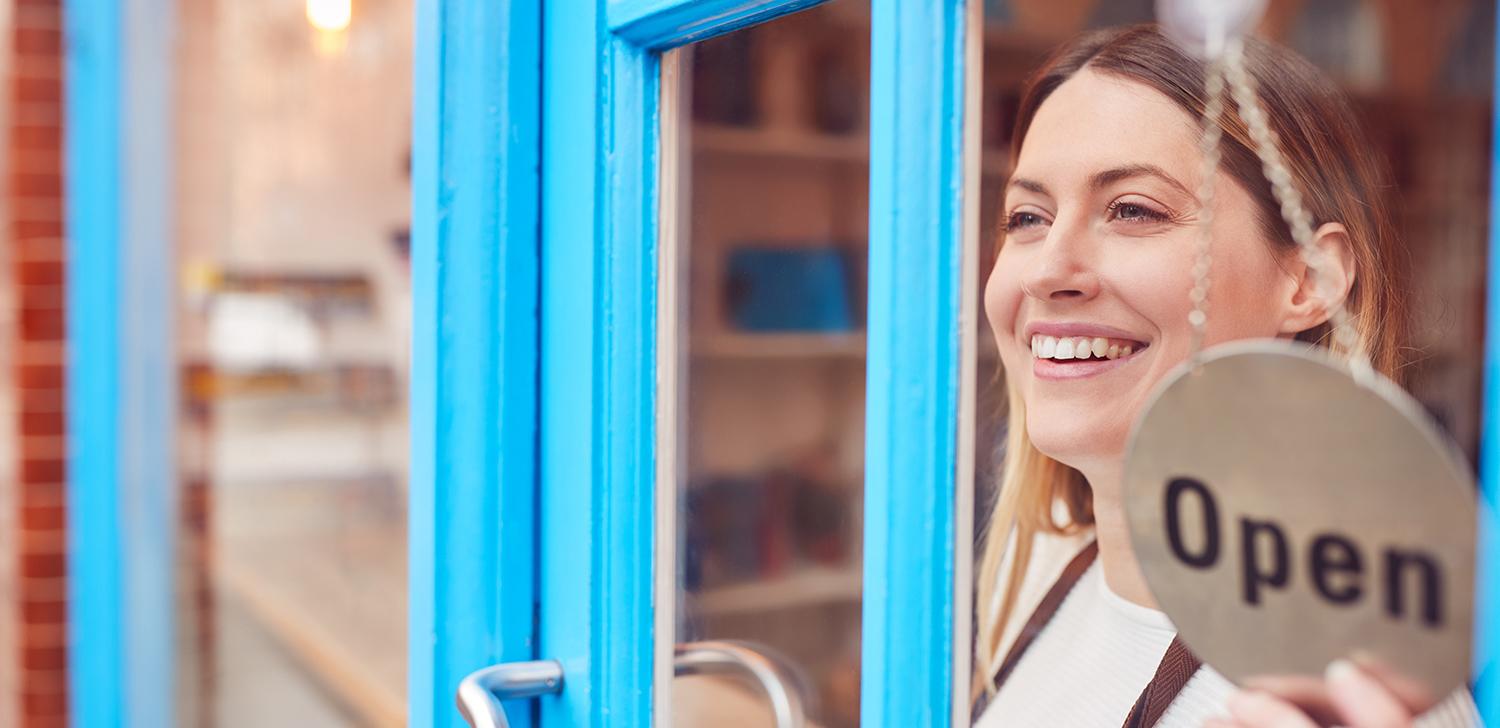 3 Ways To Take Your E-Retail Shop to a Physical Space
If you're an online retailer, the timing might be right if you're also looking at opening a physical space.
According to a Shopify blog, the 2021 State of Consumer Behavior report found that 33% of consumers prefer brick-and-mortar businesses because they can touch and interact with their products.
According to Elise Dopson's blog, a further 61 percent stated that they are more likely to spend more money when shopping in person.
The growth of e-commerce hasn't rendered brick and mortar obsolete; instead, it has brought to light how crucial both customer experiences are, she writes. Adding a physical location to your e-commerce strategy "targets both online and offline shoppers," Dopson says.
According to a survey issued by the U.S. Census Bureau, in-store purchases of clothes and accessories increased by close to 22% from a year ago.
Statistica reports that physical retail continues to outsell e-commerce, with a ratio of nearly 4:1.
According to Dopson in the Shopify blog, brick-and-mortar locations continue to be a top strategy for success for retailers.
Meanwhile, according to the NRF, 72 percent of consumers still rely on stores as part of their primary buying method, as reported in an IBM Institute for Business Value (IBV) survey of more than 19,000 consumers.
Opening physical retail establishments are currently popular; the National Retail Federation refers to this trend as "bricks and mortar resilience in an omnichannel world."
Not just big retailers are affected. According to a Retail Bum post, "digital native firms like Vuori, Fabletics, and Parachute are (doubling down) on their brick-and-mortar strategies."
In a piece for The New York Times, Ellen Rosen notes that smaller enterprises are now dabbling too, building free-standing shops, leasing from a retail service, or acquiring temporary slots in other businesses.
If you want your products in a physical location, here are 3 ways your small business might do so.
Short Term Leases
The rise in popularity of short-term commercial leases has been attributed to the increased number of temporary leases being made available to businesses vs. long-term-only contracts.
"One of the most appealing aspects of the expanding temporary tenant trend is that temp spaces represent a potential win/win scenario: a benefit for tenants, landlords and communities," says Josh Poag, president, and CEO of Poag Shopping Centers, a Memphis-based retail management company.
He says in a piece for Retail Leadership that from the perspective of retail owners and operators, temporary tenants can assist in raising the occupancy rate and filling the holes in the tenant lineup that could have been formed by the pandemic.
"Some retail and mixed-use centers have even created dedicated branded or themed areas as a "marketplace" or "innovation hub" designed specifically to rotate in new temporary tenants and provide a consolidated home for cool new concepts."
You might find a short-term lease opportunity in an already established store. See if any local businesses would have room to create a space for you, a store that would be a good fit with yours, i.e., one that attracts similar customers.
Pop-Up Shops
A pop-up shop could be a great route if you want to test the waters for a physical space.
Dopson for Shopify writes that pop-up shops are an excellent method for experimenting with brick-and-mortar. Other stores with their storefront rent it to newer companies rather than agreeing to a one-year lease.
One type of pop-up to consider for your business is a mobile version.
"A mobile store is a great idea for many businesses that want to reach lots of different customers in different locations and neighborhoods," writes Christine Aebischer in a NerdWallet blog. "This could be a truck, van, bus or a cart — whatever suits your business best."
Community Venues
Consider setting up a temporary shop in a public-style venue in your community or a nearby city in an outdoor setting such as a festival or farmer's market or an indoor event such as an expo.
This type of space could be more than a one-off, as some venues allow you to set up a space every Saturday or will have monthly events to offer your business.
In the U.K., opening up shops in outdoor marketplaces for small enterprises is a developing phenomenon.
The number of outdoor market stall traders has climbed by 92% since 2020, according to a post by Sam Bromley in Simply Business, making it the fastest-growing sector during the past 12 months.
"Budding entrepreneurs can learn lots about business and what it takes to succeed while keeping start-up costs relatively low," he writes.